Welcome to our career site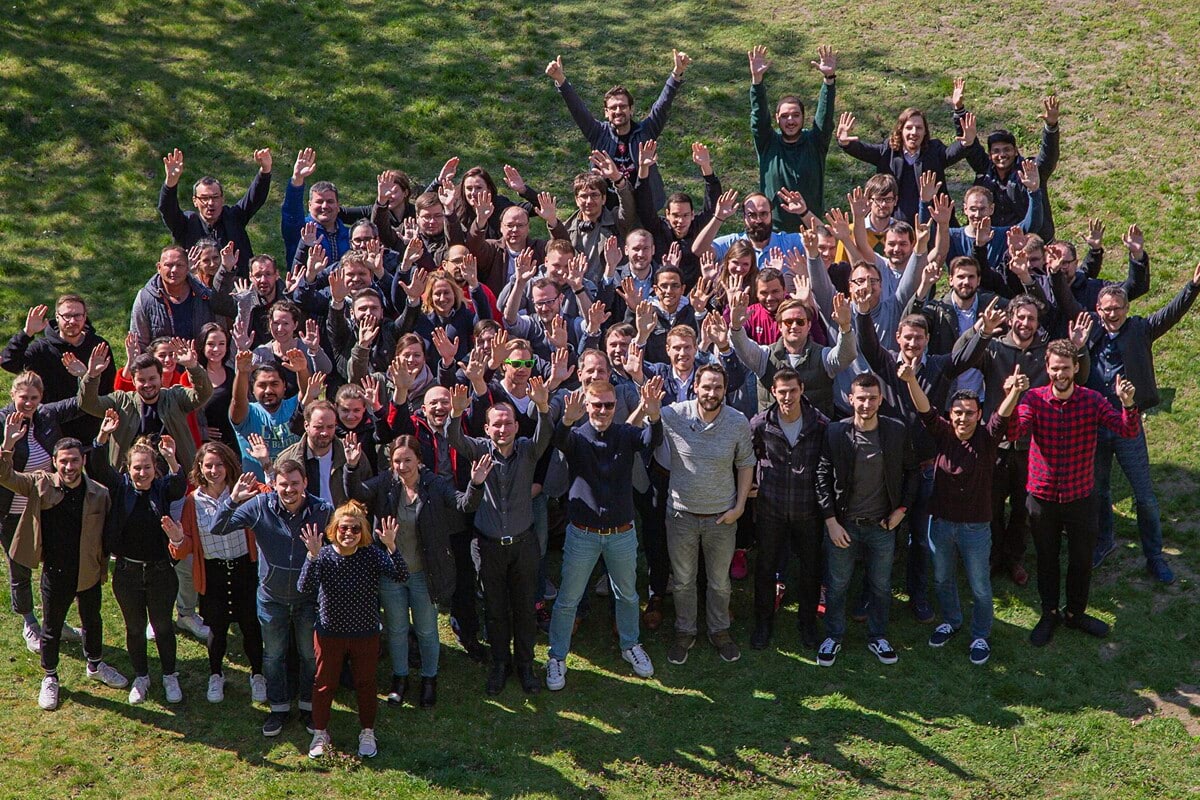 MAKE A DIFFERENCE IN THE INDUSTRY AS A MAPPSTER
Our mission is to help marketers leave gut-feel marketing behind and make insight-led decisions to improve the customer experience. So, we developed a powerful solution as a leading provider of insight-led customer experiences.
Our platform is ground-breaking because of our expert, innovative, and diverse team. We're driven in accomplishing our mission as we examine every aspect of our platform and client's needs (no matter how big or small) to ease marketers' lives and change the customer experience.
And just as we do with our clients and their data, we've created an environment where Mappsters unlock their potential to grow and achieve beyond their expectations.
Our global offices are in five countries and we count more than +700 companies relying on Mapp, including West Ham, Vivienne Westwood, Lloyds Banking Group, Pepsico, and The Entertainer.
Mapp Benefits
Flexible & Hybrid Working

Work/life balance is so important! And we trust our employees to manage their work time smartly. So, in return we offer flexibility for those times when it's most needed.

Flexible Unlimited Vacation

We believe you can be highly productive at work and still have plenty of time to engage in personal, creative and family activities, that's why we offer a generous flexible unlimited vacation policy to find the balance between working hard and enjoying life outside of the office too!

Social Events

After-work drinks or a much-needed break; all our offices have a dedicated area where you can recharge your batteries and socialize with your colleagues. Team building is important to us – and not just in the office. Our employees decide which events are happening, whether it's wakeboarding, escape room, or paintball… anything is possible.

Personal & Career Development

We want our employees to grow and excel at what they do. Our new personal development program allows employees to train in areas of interest that will bring professional growth.

Modern Office Space

Fresh fruit in the kitchen, joint sports activities, like charity runs, football, jogging or beach volleyball, and ergonomic office furniture – we make sure you stay healthy and fit.

Mapp Cares

Mapp Digital provides employees the opportunity to volunteer for charitable causes during normal working hours up to 4 days per year.

We know that making an impact and giving back to our communities is important for our employees, so we empower our employees to choose and volunteer in a way that's meaningful to them! This might mean helping to serve food to the homeless, packing gift for children in hospital or helping to clear litter in our parks, but whatever they choose, we know our employees will bring good to their community!
Testimonials
Really enjoying my time working as Software Engineer at Mapp. Cool working space and great environment here to learn new stuff and do implementation. Work life balance is also good because of flexible working hours. Team is really diverse and we all get equal opportunity to speak our minds.

Sumeet Bachchas

Software Developer, Berlin

Mapp became my new "home" after my career change and every day makes me sure, that I was incredibly lucky. Not just because of supportive, friendly and open-minded colleagues, this too, but also because of professional challenges, that sometimes just fascinate me. That really makes me happy -- to be deeply engaged in, what are you doing.

Natalia Popova

UX Designer, Berlin

At Mapp, you have the opportunity to work in a fast-paced and dynamic environment, where you get the chance to evolve and acquire new skills every day. One of the things I enjoy the most about being at Mapp is the opportunity to work side by side with some of the greatest brands in the world. You can make the difference in ever-stimulating projects and unleash your creativity and potential. If you are a life-long learner, this is the right place for you!

Silvia Ricciardi

Customer Success Manager, Milan
About MAPP Digital
Emerged from Mapp's successful cross-channel marketing solution and Webtrekk's proven customer intelligence tool, we have created an insight-led customer experience platform – unlike anything in the market. Mapp has offices all over the world, including USA, London, Paris, Berlin, Munich and Milan. More than 250 employees around the globe work on Mapp's technology to provide customers with actionable marketing insights that will help them deliver exceptional customer experiences. At Mapp, we also encourage employees to push the limits on what we deliver, both as individuals and as a company.
Do you want to shape the future of marketing with us? If you're tech-savvy, love helping customers be successful with technology, and always hunting for the next big deal, we want to have you on board!